Fashion Bluetooth Samrt Watch For Men
Fashion Bluetooth Samrt Watch For Men
Fashion Bluetooth Samrt Watch 22-inch full HD IPS color circle, Resolution240*240. 24 hours of continuous detection of heart rate, blood pressure monitoring, SPO2 monitoring,sleep test. Time / clock display, steps, calories, distance, sleeping, GPS running
The life sports mode of the smart watch: Walking,Running,Cycling,Skipping,Dadminton,Basketball,Football,Swimming
Alarm clock, Stop watch,Sedentary reminder,Achieve Goals,Find watch,Turn the wrist,Drink Water Reminder
The smart watch has four colors: red, blue, green and black. The Bluetooth smart watch system requires Android 4.4 and above, IOS 9.0 and above, and supports Bluetooth 4.0. There are as many as sixteen language functions.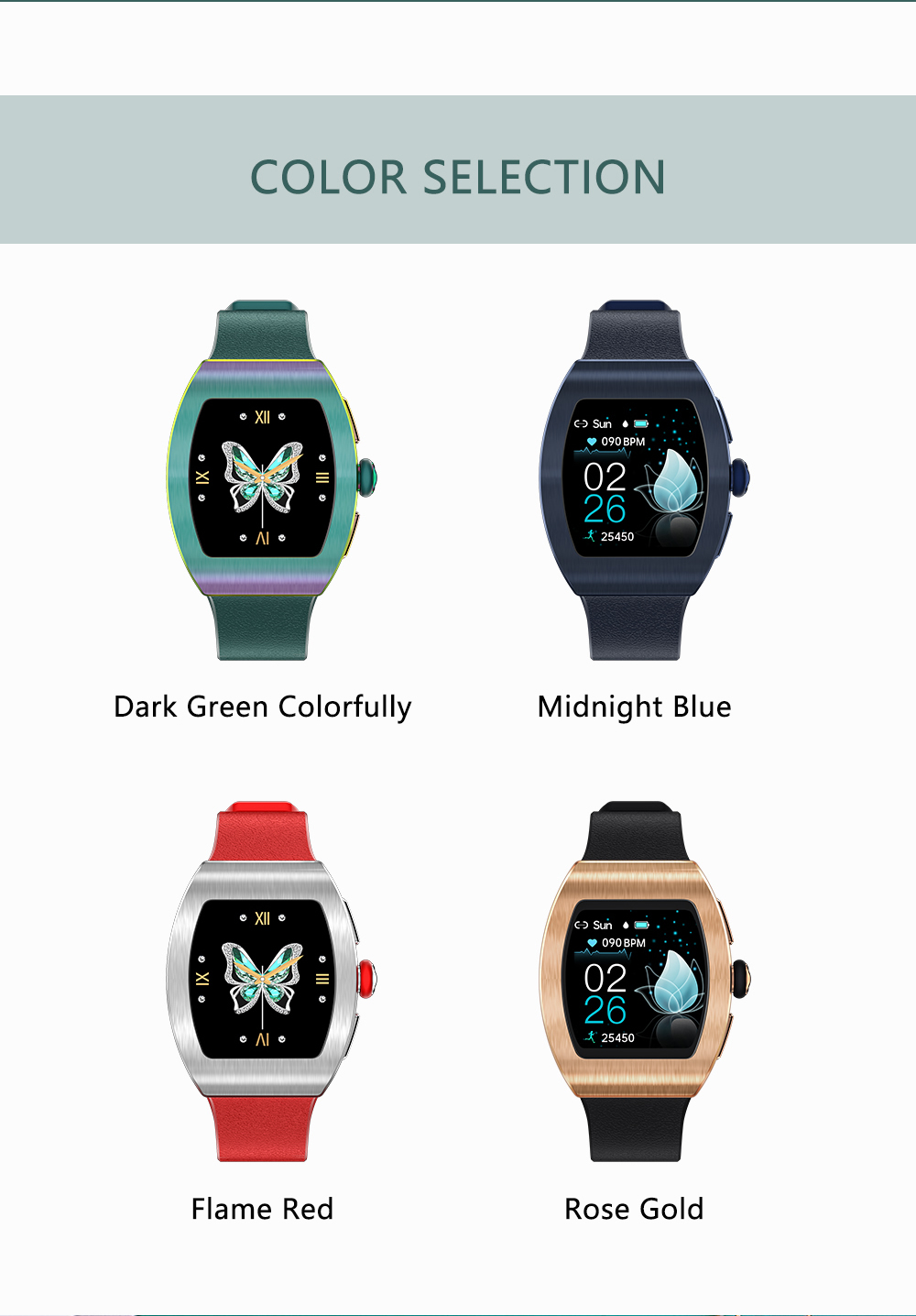 The battery capacity is 170 mA, and the polymer lithium battery. The waterproof rating is IP68. Three-axis gravity sensor. Full touch, G+F, curved glass touch screen.
The fashion smart watch adopts a 22-inch square screen high-definition IPS color screen with a resolution of 240*240. The dial can be replaced independently, or use your own pictures.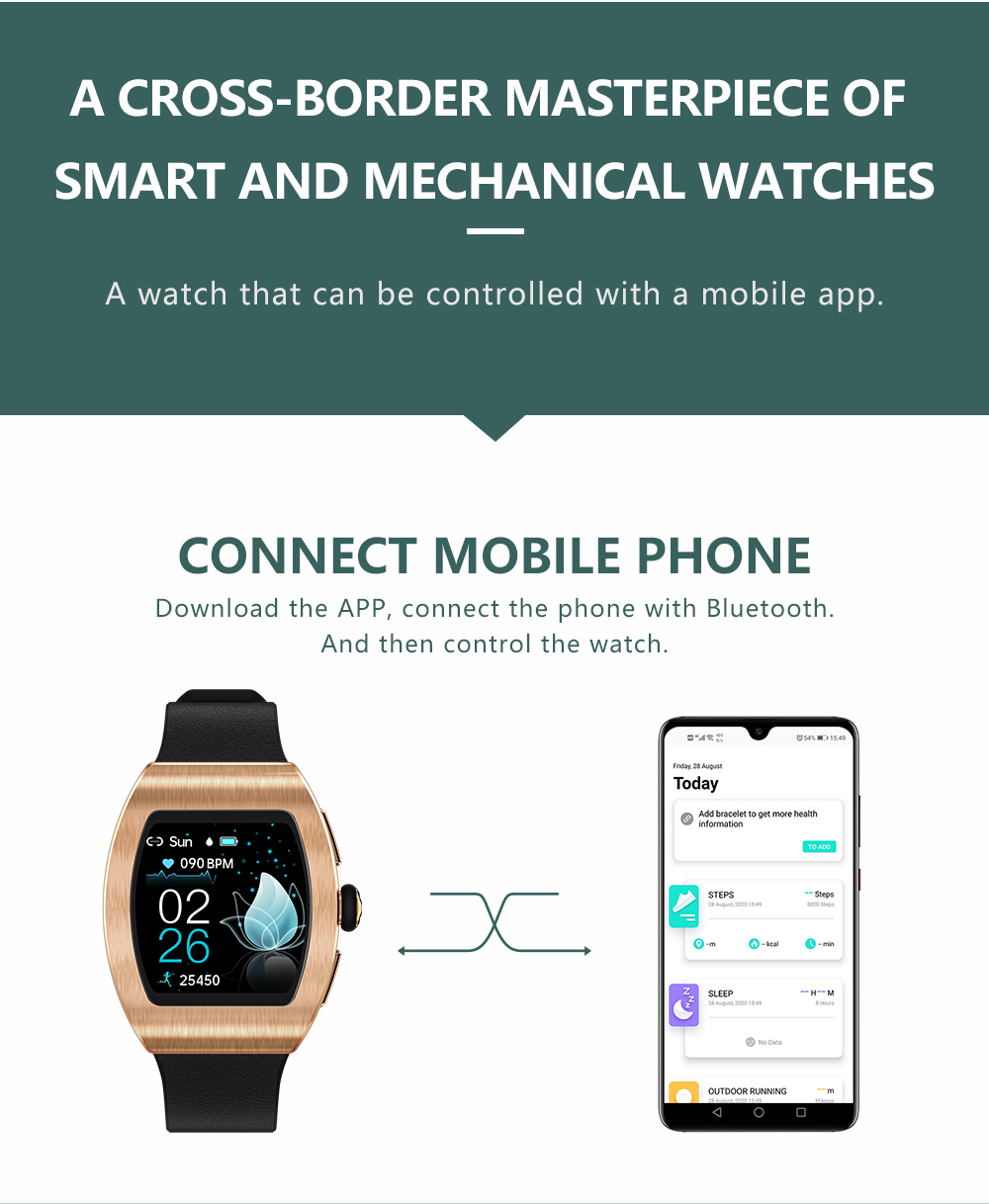 The functions of the smart watch include: 24-hour continuous heart rate detection, blood pressure detection, blood oxygen detection, sleep detection; time/clock display, step counting, calories, distance, sleep, GPS running, weather; music control (up and down, play and pause ); Call reminders, SMS reminders, QQ reminders, WeChat and other APP reminders; sports modes: walking, running, cycling, skipping rope, badminton, basketball, football, swimming; alarm clock, stopwatch, sedentary reminder, standard reminder, find hand Ring, raise the wrist to brighten the screen, drink water reminder; sleep monitoring (deep sleep time, light sleep time, sleep quality)